A 2nd Seaweed foraging for the garden & kitchen – Booked out!
Date(s) - December 2, 2017
Time - 9:00 am - 12:00 pm
Location - Meeting point will be emailed to attendees
** This event is now booked out. Feel free to join the waitlist in case a spot opens up. And shoot us an email if there's an activity or event that you'd like to see happen, in our nature-mimicking, ethics-embued permaculture world! **
Permaculture Out West presents… a second chance to take part in this very popular workshop, with the first one having booked out in only a few days. Join Chris Rockley and Sandy Web who will lead a seaweed foraging excursion where we learn about the many uses of this abundant, local and regenerative resource.
Did you know that thousands of tonnes of seaweed from the Hobsons Bay coastline end up in landfill each year? Yet seaweed is valuable in a diversity of ways, improving the health of soil, sea, climate and people. At home, seaweed can be used in the garden as mulch, in compost and as a soil conditioner. Seaweed is also highly nutritious and delicious – not just as wraps for sushi rolls but also in salads and soups.
Hobsons Bay is home to many varieties of seaweeds and to a number of seaweed enthusiasts such as Christine Rockley, natural history artist and forager, and Dr Sandy Webb. In this practical workshop, Chris and Sandy will share their passion and knowledge about seaweed.
We'll gather at the foreshore to forage for seaweed early on a Saturday morning when seaweed picking is at its freshest and most plentiful. You'll learn about seaweed identification and there'll be a practical demonstration in how to use it in the kitchen and garden.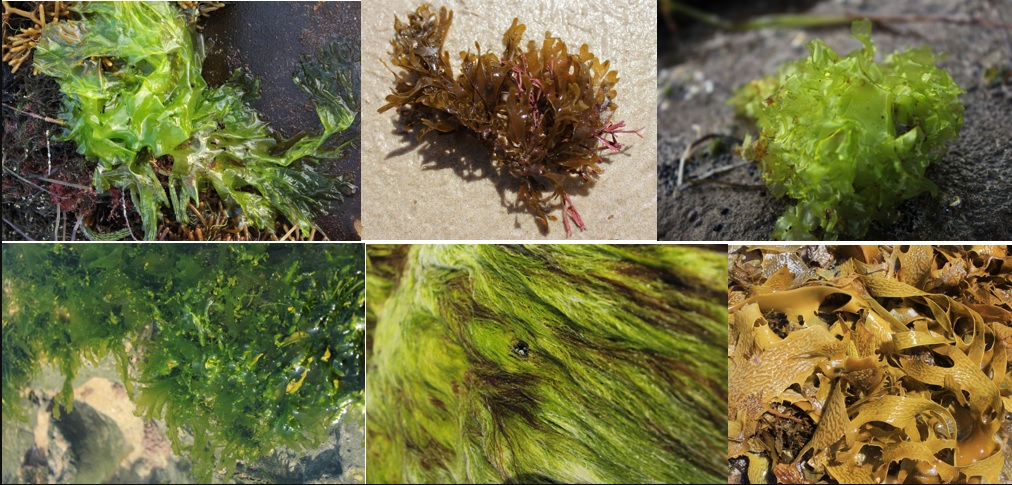 Variety of seaweeds that can be found along the Williamstown / Altona foreshore
Bring along some gloves and shoes (in case of sharp objects on the beach), a small (500 ml) opaque container to take away some seaweed solution you'll learn how to make for your garden, and your sense of adventure for tasting the seaweed delicacies we'll be making on the day. (Note: while similar species are locally available, we'll be cooking with shop-bought seaweed.)
More about Christine Rockley
Chris has dabbled in permaculture since 2000 and since then has been an active member of the Eco-living Centre (UNSW), Permaculture Sydney and Tighes Hill Community Gardens NSW. Chris' interest in seaweeds as a potential resource and artwork subject began several years ago and continue to grows.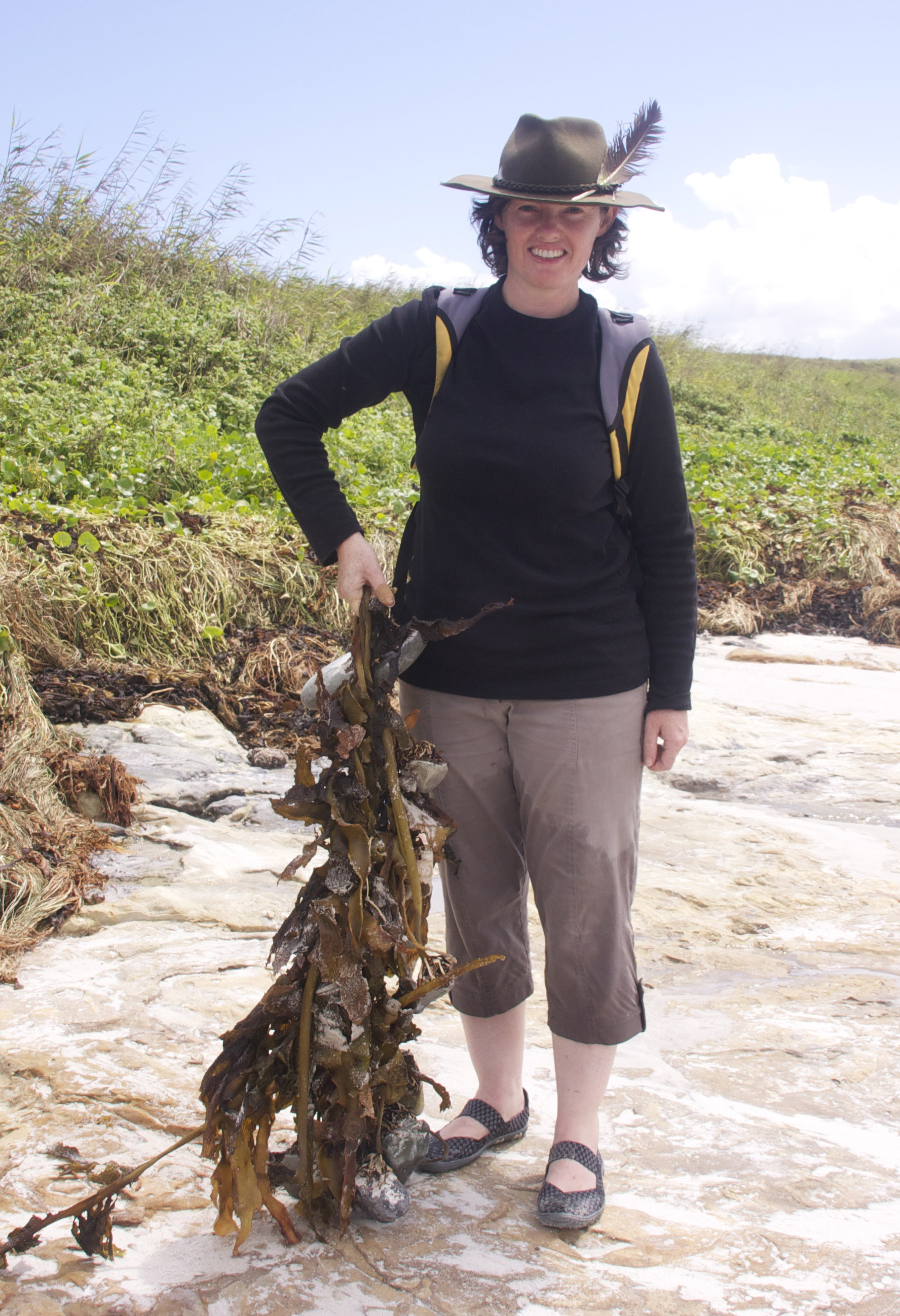 Chris has an interest in ethnobotany and foraging and has previously given talks on edible weeds, native plants and has a solo exhibition on native insect pollinators and hedgerows. You can find out more about her art and her sketching workshops at chrisrockley.com.
More about Sandy Webb
Since moving to Melbourne nine years ago, Sandy Webb  has developed a passion for the wonders of Victoria's marine plants, especially our beautiful, plentiful and 'world's best' seaweeds. She is developing and identifying an extensive collection of specimens from Port Phillip Bay.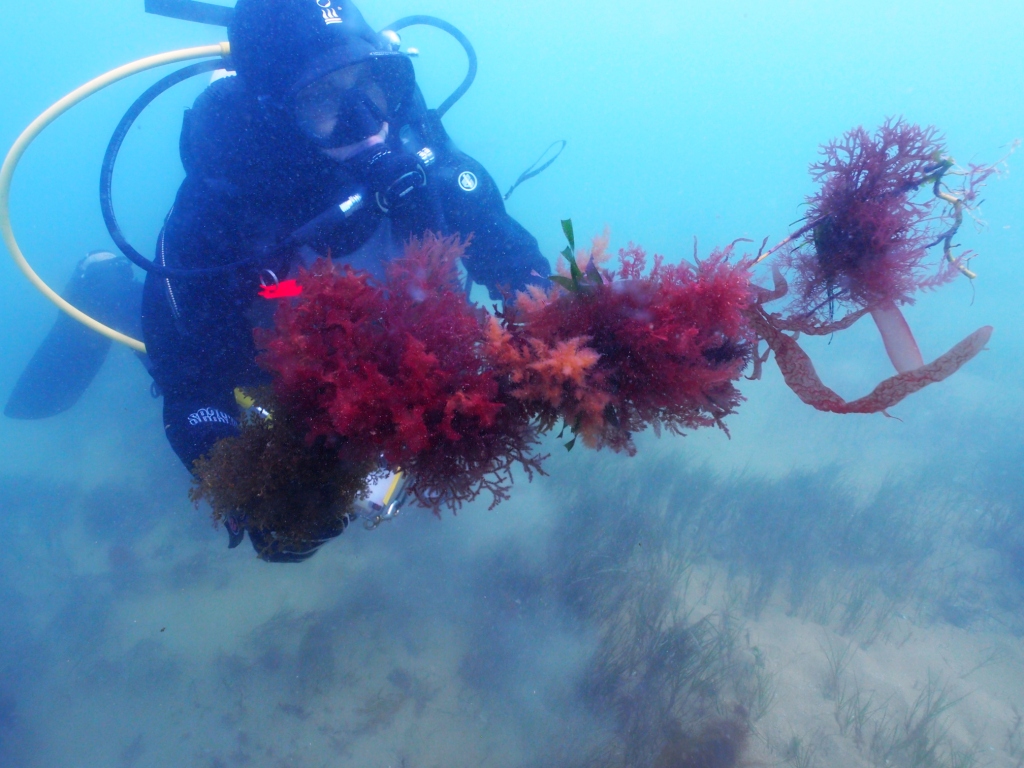 Please note: This is an all-weather event.  Tickets are $10 general | $6 concession | $5 POW members (with promo code). Bookings essential at Eventbrite here.
If you'd like to join POW, subscribe 
here
 and be sure to select "Permaculture Out West" as your group.
Event image photo source: Jamie Davies, "Day 83 – Tide Out", https://flic.kr/p/mo4Wiq. All other photos were taken by Chris Rockley.